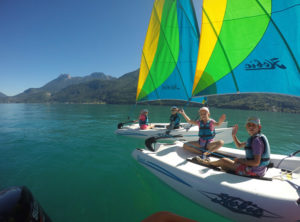 For beginners and intermediate level of sailing, the Hobbie Bravo will allow you to enjoy the lake with good sensations of speed.
The tranquility and silence of this type of boat will allow you to immerse yourself in the magical atmosphere of Lake Annecy.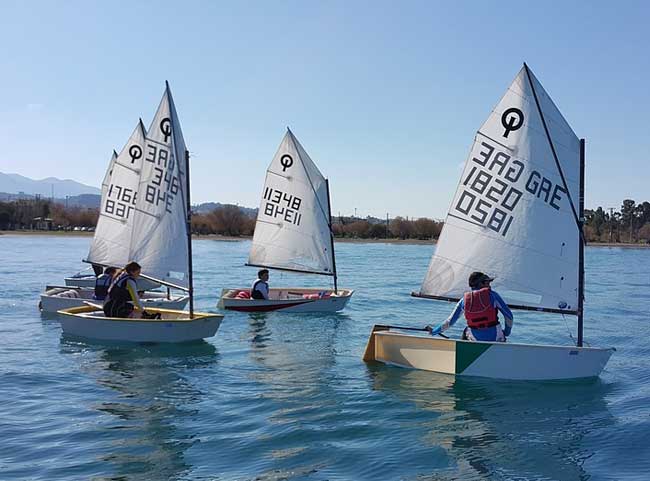 This monohull sailboat will allow you to learn the basics of sailing and to visit the lake simply by the force of the wind.
No engine noise, you will enjoy a unique setting in the greatest of calms.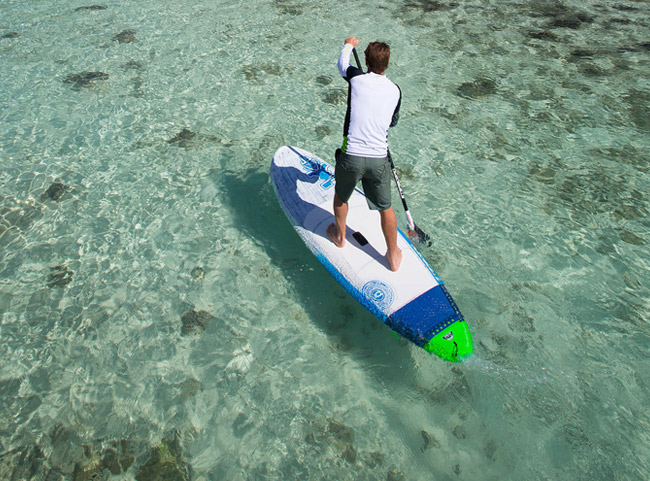 This very trendy discipline consists in sailing standing on a board and moving around while rowing with a paddle.
You will easily find your balance and will be able to cross the lake while enjoying an exceptional view.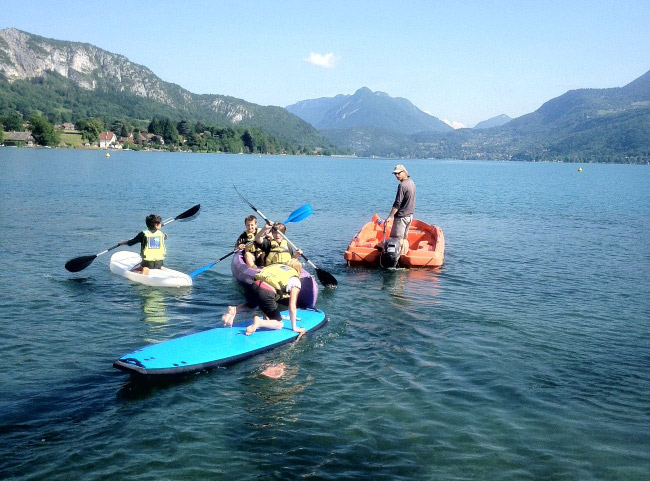 Alone or in pairs, propelled by a double paddle, you will move stealthily in one of the oldest boats in the world.
Lake Annecy will have no more secrets for you, you will be able to explore the most hidden corners and moor whenever you want.